I've seen a lot of delicious looking cinnamon pretzel recipes around blog land and I had to try them out. I wanted to make something that we could eat as a family including my son, who has allergies.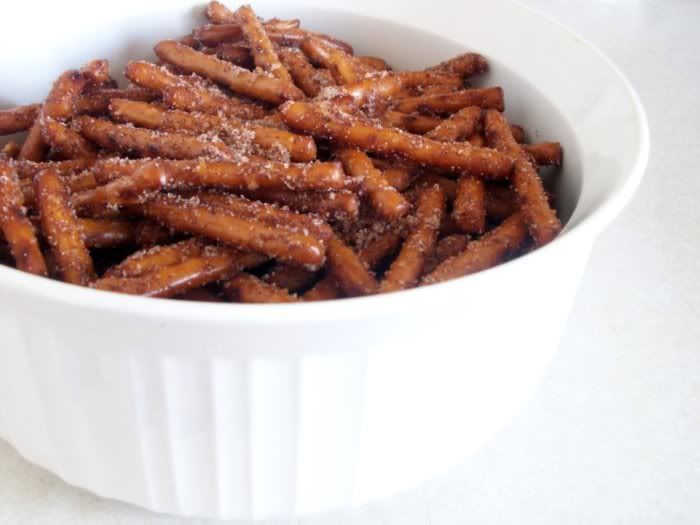 So using
this
recipe and Glutino Pretzel sticks I quickly made up a batch. It's a very easy recipe.
The kids loved them and gobbled them right up. I will definitely be making this again!